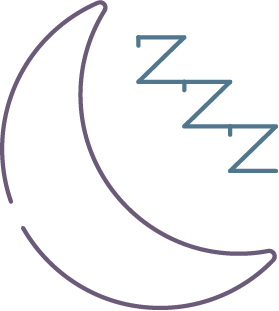 "Scientists have discovered a revolutionary new treatment that makes you live longer. It enhances your memory and makes you more creative. It makes you look more attractive. It keeps you slim and lowers food cravings. It protects you from cancer and dementia. It wards off colds and the flu. It lowers your risk of heart attacks and strokes, not to mention diabetes. You'll even feel happier, less depressed, and less anxious. Are you interested?" Why We Sleep by Mathew Walker.
We spend 1/3 of our day sleeping and without quality sleep it's impossible to be our best selves. Sleep is one of the most effective things you can do to reset your body and your health as well as one of the most important antioxidants. This is why sleep needs to be our #1 priority during the day.
This program will educate you about basic sleep hygiene, bring awareness to the patterns around your sleep and your relationship to sleep and help you identify internal and external factors perpetuating your sleep issues. You will also discover ways to calm your nervous system and explore sleep hacks, supplements, and gadgets to improve your quality of sleep so the best version of yourself is consistently showing up.